Spying is often looked down upon as a threatening and reprehensible practice. But we think otherwise.
We believe spying, when done correctly, will lead to better outcomes and strengthen relationships in the long run.
Spying on your partner's phone at the right time can potentially save your marriage from heading in the wrong direction.
Monitoring your child's iPhone can alert you of their drug abuse.
We are a dedicated group of like-minded people aimed at uncovering the best solutions for spying on someone's digital device.
Through our website, we share personally researched materials and reviews on spying applications that we believe will help people just like you.
We post self-reviewed articles on a wide range of spying tools, whether they be for iPhone or Android.
Our dedicated team of writers and researchers who specialize in this domain curate the content from credible sources besides using it personally first.
This prevents us from providing biased reviews and helps us cross-check our findings.
Before posting anything on this website, we make sure the apps we recommend are safe and legal to use.
Wherever they are illegal, we provide disclaimers and cautionary remarks. Besides spying application review articles, we also produce content on:
How-to articles
Step-by-step guides
Industry news and latest releases
Our How-to articles are, again, thoroughly researched and are written, keeping in mind an average layman user.
So, you can follow along irrespective of your Geeki-ness level. Through our deep research, we uncover hidden information that phone manufacturers and application developers don't disclose completely to the general public.
Moreover, these are vague or disputed, and sometimes can only be accessed (features or specs) by a professional.
We detail them step-by-step wherever we feel will help you in spying on someone.
Thus, you can conclude our website is a one-stop solution for your content needs on parental control, partner spying applications, iPhone monitoring, and cybersecurity.
Not only for individuals, but we also post articles for corporate use.
In this day and age of digital fraud and data leaks, it's more than necessary for companies to protect their company-owned devices and monitor their employees while not micro-managing at the same time.
Therefore, we cover topics related to cybersecurity for corporations and agencies.
This content is unbiased, too, and is written in the best interest of companies and their owners.
Our Team
Claire York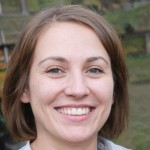 Claire is a journalist-turned-private investigator who researches most of the spyware applications and their effectiveness. Apps, internet, technology, and cybersecurity have always been her thing. She turned this passion to a career after leaving her journalism career at a reputed firm.
Overseeing all the significant content development for this website, she goes beyond what is being marketed, detailed, advertised, reviewed, and tries to uncover everything there is to know about these apps.
Besides content development, she also keeps a tab on tech (and sports) news. When not working, you can find her nearby rivers or lakes catching fishes and relaxing.
Ollie Cooper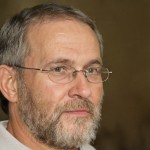 Ollie is the editor of the website and comes from the IT-sphere. He has spent almost 10+ years in Information Technology, which has enabled him to become well-versed with the technical concepts of the things reviewed here.
Ollie provides his expertise to the writing team and publishes his works on the web. He believes that cybersecurity is an important concept, and everyone should have a basic understanding of what it is and how it works. When not working, he likes playing the guitar and vacationing remotely.