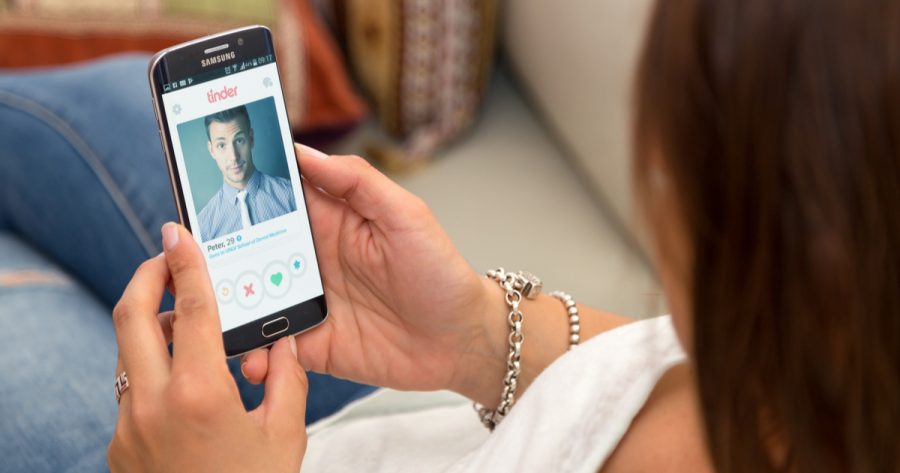 Every man once had some doubts regarding his girlfriend's serious attitude toward their romantic relationship or suspected that she is not into you. Or she might be looking for new emotions after being together for many years.
In any relationship, there can be moments when partners cannot trust each other. If you suspect that your girlfriend is cheating, there is no need to hire a secret agent to spy on her. You can easily spy on girlfriends phone with special software without wasting any cent! If you're interested in how to track my girlfriend's cell phone, and if there is an app to catch a cheater, this article will be helpful. Keep reading and find many useful hints for spying on her phone without her knowing for free!
How Can a Spy Application Help You Spy on Your Girlfriend's Phone?
Such apps can hack a target cell and spy on private messages of your girlfriend wherever she is. So that you will be aware of every message your girlfriend receives, sends, or deletes. At the same time, the target phone doesn't require any adjustments as it will be used and controlled by your cell phone. They are usually compatible with different OS and devices like Blackberry, iPhone, and Android devices.
Professional spy app enables you to see all details: location, inbox deleted and sent SMS, as well as messages across all social media channels. On top of that, you can track calls, view stored contacts, along with multimedia files like photos and videos.
Using the app, you can monitor not only your significant other's activity, but also anyone else's phone. Target phones, along with tablets, will be closely monitored without anyone's knowledge as this spy app is completely undetectable. Using your cell phone, you are going to be able to perform real-time call monitoring securely. Your girlfriend will never know that you're tracking her phone.
What Can a Girlfriend Spy Tool Show Me?
If you're considering using a spy tool to monitor your girlfriend's phone, you might wonder what kind of information these tools can provide. Here's a list of what a girlfriend's text messages spy tool can potentially show you:
Call Logs: Gain access to the list of incoming, outgoing, and missed calls on your girlfriend's phone. This includes information about the duration, time, and date of each call.
Text Messages: Read all the text messages sent and received on your girlfriend's phone. This includes details about the sender or recipient, the message content, as well as the time and date of each message.
Social Media Conversations: Monitor conversations on various social media platforms, such as WhatsApp, Tinder, and other messaging apps. This can provide insight into her interactions with others.
Location Tracking: Track the GPS location of your girlfriend's phone in real-time or view location history to see where she has been. Some tools might even allow you to set up alerts for specific locations.
Media Files: Access photos, videos, and other media files stored on your girlfriend's phone. This can give you an idea of the type of content she is engaging with.
App Usage: View a list of applications installed on her phone and monitor her activity within these apps. This can help you understand her interests and online behavior.
Web Browsing History: Some tools may provide access to her web browsing history, allowing you to see the websites she has visited.
Social Media Activity: Monitor her activity on social media platforms, including posts, likes, comments, and interactions with friends.
Contacts: View her contact list to see who she communicates with frequently. This can help you identify any unfamiliar or suspicious contacts.
Emails: Depending on the spy tool's capabilities, you might be able to access her email account and read her emails.
Keylogging: Certain spy tools can record keystrokes on the phone, giving you access to everything she types, including passwords and messages.
Remote Control: Some advanced tools allow you to remotely control certain aspects of her phone, such as taking screenshots or recording ambient sounds.
Use mSpy App to Find Out if Your Girlfriend is Cheating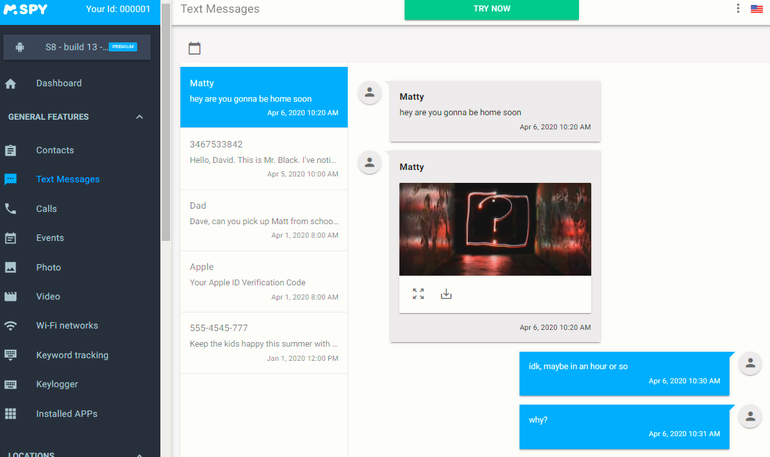 mSpy is reliable spy software that gives you unlimited ways to track someone's phone. It's an optimal solution for individuals who want to spy on their girlfriend's phone remotely. This application is quite easy to download and use; it gives you a simple possibility to track both phone and Internet activities. With this service, your girlfriend would never understand she's under control.
With mSpy, you can monitor everything on your girlfriend's phone, including call logs, instant messages, and other applications, like WhatsApp and Tinder. Here are the main options you can do with this wonderful spy app:
Call logs
See all incoming and outcoming calls on your girlfriend's phone
Review call duration and chronology
Discover who called her from the address book
Restrict incoming calls on her phone
Text messages
Read all incoming and outcoming texts
Review the details about the person who sent the message
See the time when the message was sent
Tinder
View profiles of people she viewed
Monitor your girlfriend's activity on this app
Review all her matches there
See her interaction with matches
WhatsApp
Read chats
See all the calls with details (duration, time, etc.)
Monitor media files
See information about her contacts on this app
Video Files
View all the videos on your girlfriend's phone
Monitor if she visits any porn resources
See video log history
Review date when the videos were made or downloaded
Pros
Discreet Monitoring: The mSpy app allows for covert tracking of a partner's digital activities without their knowledge.
Comprehensive Insights: It provides access to call logs, text messages, social media interactions, location history, and media files, potentially shedding light on relationship dynamics.
User-Friendly Interface: The app's user interface is designed to be intuitive and user-friendly, making it accessible to individuals with varying technical skills.
Cross-Platform Compatibility: With compatibility across Android and iOS devices, it offers a wider reach for users seeking such monitoring capabilities.
Real-Time Tracking: The real-time GPS tracking feature enables live location monitoring, providing immediate updates on the target's whereabouts.
Cons
Physical Access Required: In many cases, gaining physical access to the target's device is necessary to install the monitoring app.
Pricing
Basic (one month) – 29.99 USD per month.
Premium service for one month – 69.99 USD per month.
Premium Membership for three months – 39.99 USD each month.
A premium membership for a year – 16.66 USD every month.
How to Track My Girlfriend's Phone Location with mSpy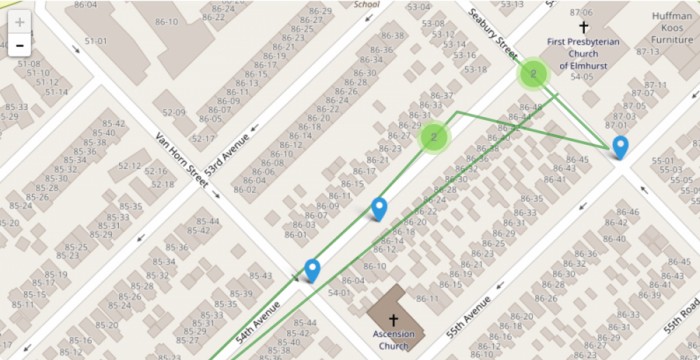 As we already said, mSpy is a simple application that doesn't require any specialized knowledge to use it. Here is how you can download and install the app to track someone's location:
Buy mSpy app from the official website and get information about every call and email from any phone! You can choose from various modes, and get all the needed information on the screen of your mobile.
You need to download the app and install it on your girlfriend's phone secretly.
Log in to the mSpy's web-based control panel and spy on girlfriend's phone without her knowing! You can monitor her activities on her phone and in various apps to see if she's cheating on you.
Use uMobix to Spy on Your Cheating Girlfriend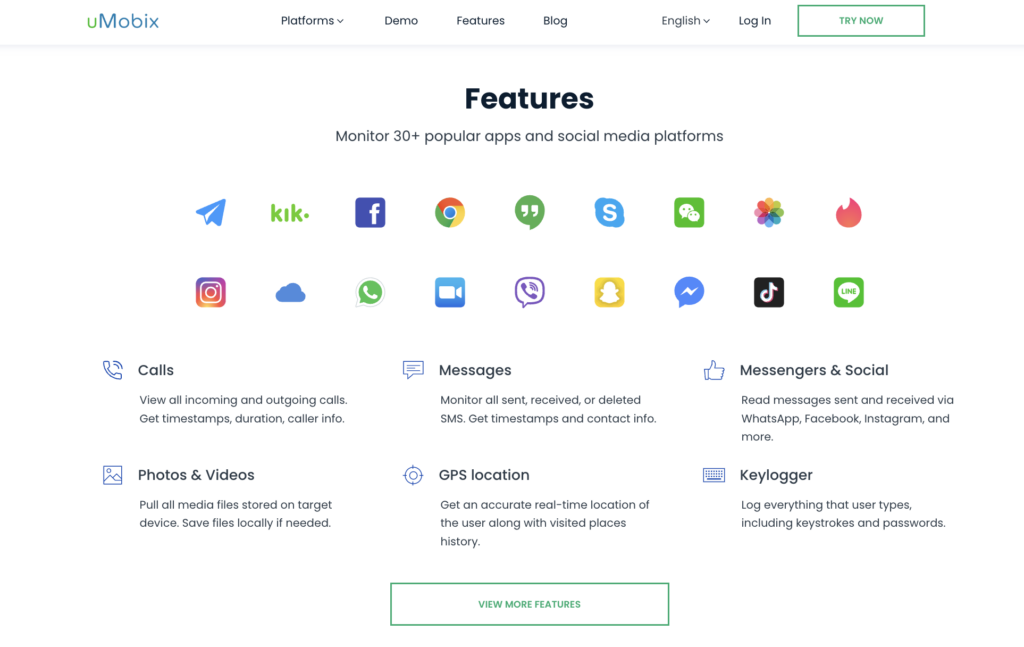 uMobix is another very reliable and effective app that you can use to spy on your cheating girlfriend. You can use it to track her calls, social media conversations, and GPS location when she says she's going outside. It works on both Android and iOS devices. The app can easily be downloaded and remains undetectable on the target device.
uMobix comes forth as a dependable solution designed to address concerns within relationships, offering an avenue to potentially uncover insights into your partner's digital interactions. It's notable that uMobix caters to Android phone and iOS devices, expanding its applicability across various platforms. One key advantage lies in its stealthy operation – it can be discreetly downloaded and remain hidden on the target device, ensuring that your monitoring activities remain confidential.
Here's what you can monitor on your boyfriend's or girlfriend's phone using uMobix –
Call Activity
Get details of incoming, outgoing, and missed calls

Track call duration

Monitor the date and time of the calls
Text Messages and Social Media
Read all received and sent text messages on your girlfriend's phone

Get contact details with the date and time

Monitor all social media apps

Track Tinder messages

Get screen recordings on Android devices
Media files
View all images and videos

Get access to all calendar entries
GPS Location
Check target's current location

Get location history

Monitor specific locations

Get alerts when the target enters certain locations
Pros
Holistic Monitoring: uMobix's diverse tracking features allow for a comprehensive view of digital activities, potentially providing clarity on relationship dynamics.
Cross-Platform Compatibility: The app's compatibility with both Android and iOS devices widens its accessibility and potential user base.
Immediate Data Access: Real-time tracking grants immediate access to the partner's actions, offering real-time insights.
Discreet Operation: The app operates in stealth mode, ensuring that the partner being monitored remains unaware.
Subscription Flexibility: uMobix offers a range of subscription plans catering to different monitoring needs and budget constraints.
Cons
Physical Access Requirement: To install and set up monitoring apps like uMobix, physical access to the target device is typically necessary.
Pricing
Complete (1 month) – 49.99 USD per month.
Full Membership (three months) – 27.99 USD per month.
Whole year Membership – 11.66 USD each month.
Track Your Girlfriend with uMobix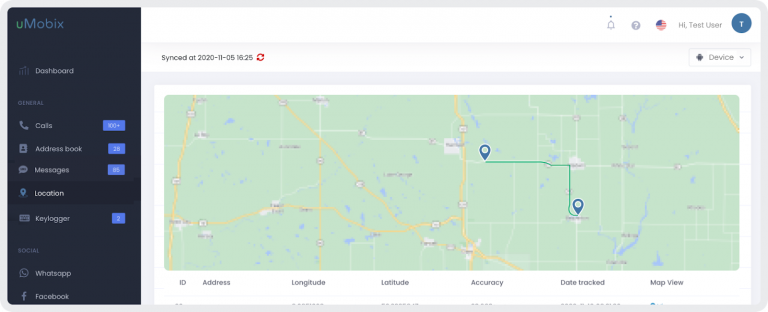 ow you can use uMobix to monitor your girlfriend's phone –
Create an account and subscribe to uMobix on the official

website

. Select your subscription plan based on the features offered and your budget and make the payment.

Download the installation file and use the instructions emailed to your inbox to install the app on the target device.
Start monitoring once the app is installed, which will take a few minutes, and track your girlfriend to catch her cheating on you. You'll be able to track her calls, text messages, GPS location, social media conversations, and browsing history.
Catch Your Girlfriend Cheating
How Can I Spy on My Girlfriend's iPhone for Free?
You can't spy on a cell phone for free. However, you can use best hidden spy app for android and iPhone mSpy to spy on your girlfriend's iPhone by paying a minimal amount, which can also be returned if it didn't fulfill your purpose. mSpy has a 30-day refund policy if you don't find the app useful.
You can start using mSpy by visiting its official website and selecting a subscription of your choice. After completing the requirements, you are required to download the application on the target device. You can also find out about free cheating spouse app for android right now!
After that, you can start monitoring all the data from target device by remotely accessing through your mSpy control panel.
Can I Track My Girlfriend's Phone Without Her Knowing?
Yes, you can track your girlfriend's phone without her knowing by using the best spy apps for iPhone and Android. This spy apps will give you access to her phone calls, text messages, her location, and nearly every other activity she performs on her mobile. If she uses an iPhone, you'll also be able to track messages without installing software if you find out her iCloud credentials.
How Do You Tell if She's Cheating on You?
When she's cheating on you, you can always know by focusing on her changed demeanor. Here's a guide to help you navigate through this complex situation:
Changed Demeanor:
When a partner is cheating, their behavior often undergoes noticeable changes. These shifts in demeanor can include:
Emotional Distance: Sudden emotional detachment and a lack of engagement in conversations or activities you used to share.
Increased Secrecy: A surge in secretive behavior, such as guarding their phone or password-protecting their devices.
Unexplained Absences: Frequent absences with vague explanations or discrepancies in their whereabouts.
Change in Routine: Modifications in daily routine or habits, like unexpected working late hours or sudden social engagements.
Diminished Intimacy: Reduced physical intimacy or avoidance of intimate interactions.
Communication Patterns:
Monitoring communication is often considered, but remember to approach this step with caution and respect for privacy. Some unusual communication patterns include:
Decreased Communication: A significant drop in the frequency and quality of communication with you.
Excessive Phone Usage: Spending more time on their phone, especially when they seem secretive about the content.
Late-Night Texts: Frequent late-night texting, deleted messages or calls that they try to hide.
Digital Clues:
While it's important to respect privacy, investigating digital interactions can sometimes yield clues:
Social Media Activity: Unexplained interactions or social media messages with someone new.
Deleted Conversations: Suspicious deletion of messages or conversations.
New Apps: Unexplained apps on their phone or an increased interest in privacy apps.
Social Changes:
Changes in their social behavior can also be telling:
New Friendships: Developing close relationships with new individuals, especially if they are evasive about sharing details.
Hesitation to Introduce: Being reluctant to introduce you to new friends or colleagues.
Gut Instinct:
Your intuition can be a powerful indicator. If something feels off, trust your instincts and consider addressing your concerns through open communication.
While these signs might indicate potential infidelity, they can also be attributed to other factors like stress or personal struggles. The best way to find out for sure is to check her phone and see if she's communicating with someone else.
Conclusion
mSpy and uMobix are exceptional applications created specifically for tracking your girlfriend's phone data. If you're aiming to verify suspicions of infidelity in your partner, these apps allow you to oversee all of their online activities, including photos and videos, monitor their digital behavior, and even review work-related emails. Furthermore, you can pinpoint their GPS location and observe their daily movements through a comprehensive map display.