Do you receive calls from unknown numbers, and you don't want to talk with callers who you don't recognize? Or some strange phone numbers bother your children? There is a solution to this problem. With the help of new technologies, you can track some vital information about the caller using only his or her number. There are several ways to do this. Read about them below.
7 Ways to Look Up a Phone Number Owner
In this section, we'll delve into seven practical and versatile approaches that range from using popular search engines to specialized services and even social media. By the end of this guide, you'll be equipped with a comprehensive toolkit to address the age-old question: "Who owns this phone number?" Let's explore these methods step by step.
1. Using Google Search to Find a Phone Number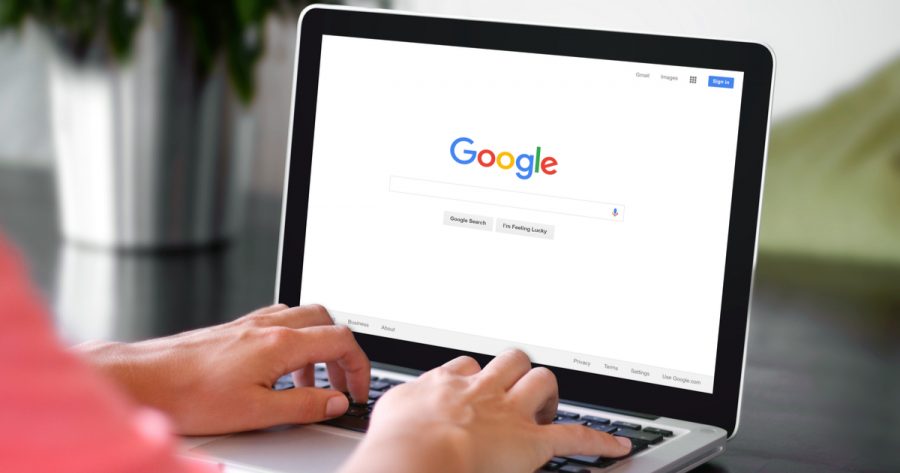 This is one of the most convenient and best ways to find who owns a mobile phone number. This is because Google is the largest search engine, making it a great place to find who owns a cell phone number online.
So can you Google a cell phone number? If the phone number you are looking for is publicly listed, the search system will probably show results while checking the mobile number owner. You could know the approximate GPS location, as well.
To find out who a phone number belongs to for free or even to trace the phone number's location owner, do the following:
1. Visit google.com using your computer or smartphone web browser.
2. In the search bar, type in the phone number in the format (123) 456-7890.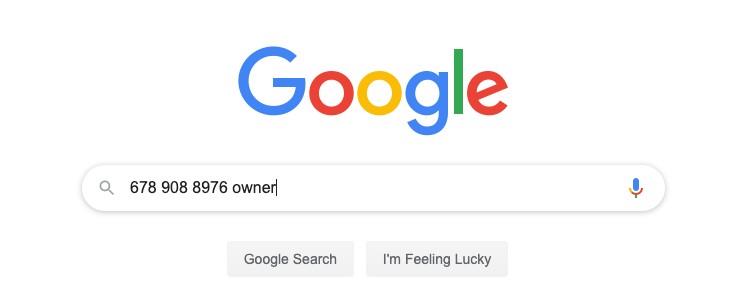 3. After the phone number, you can also type in the owner or user.
4. Finally, search and review the results.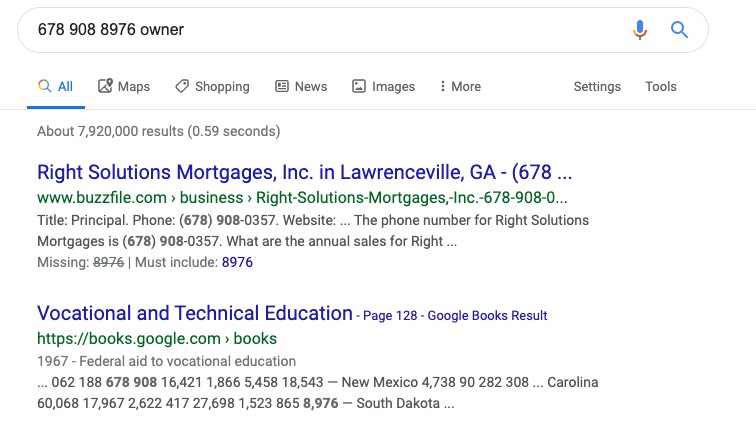 2. Try Out a Reverse Phone Number Lookup Service
Another reliable method to identify the owner of a phone number is by using a reverse phone number lookup service like Intelius. These services allow you to type in a phone number and find caller name, provide access to publicly available information about individuals and businesses with listed phone numbers. With a reverse phone number lookup, you can obtain valuable details such as:
Who called you
The address of the phone owner
First and last name
City and state of residence
Intelius, in particular, is a comprehensive people intelligence tool with access to over 12 billion records from various data sources. It is designed to help you uncover extensive information about individuals, ensuring your personal details remain safe from spammers and scammers.
3. Identify Numbers With Truecaller App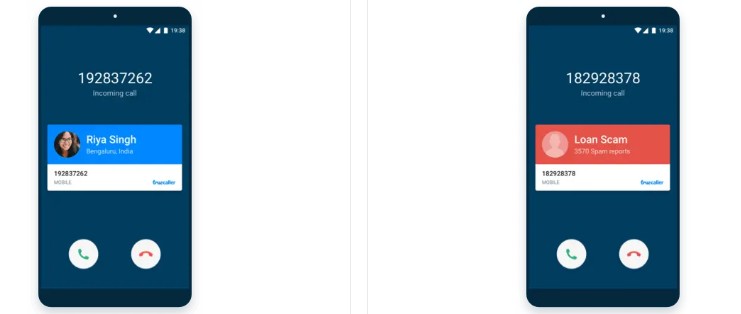 Are you wondering how to find out who owns unknown phone number of a cell phone number?
Truecaller can be your best bet. This mobile app uses a community-based spam registry from over 250 million public users to successfully identify phone owners and block spammy calls and texts. You can also find the names of any caller along with their full contact details and information.
You can enter any number to find related names and information; you can also lookup numbers using your call history or the Truecaller Widget.
4. WhitePages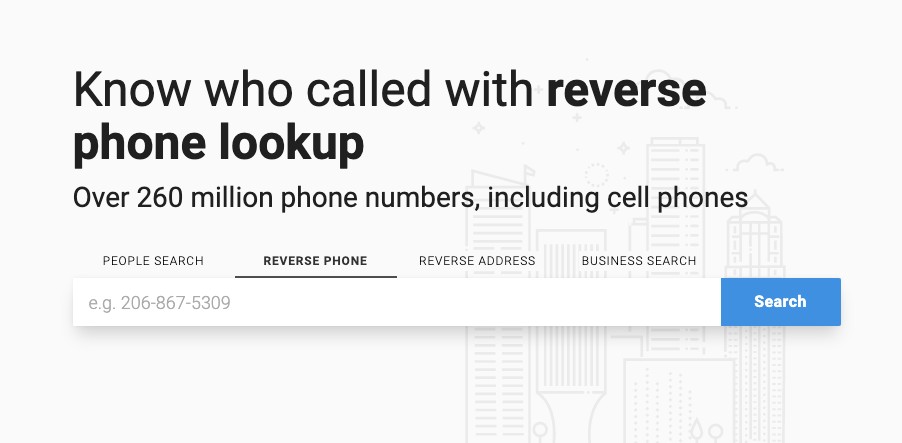 Using a reverse phone lookup service to search based on Whitepages records is one of the ways how you can find the owner of a phone number. This method can be used when you receive a call from a spammer or an unknown number.
To perform the search, one needs to enter a phone number with a specific area code. After clicking the search icon, the desired results are displayed for the searcher to use or search further.
This online service will show you only publicly available data which you can Google. To carry out a phone number search or find someone's number. you will be charged to use the Premium account.
5. Search Through Social Media Sites

Exploring social media platforms can prove to be highly advantageous when trying to check phone number owner. By inputting the phone number into well-known social networks, you have the potential to uncover profiles linked to that specific number. This method extends beyond a mere identification and can offer valuable insights into the individual behind the phone. You might discover their interests, connections, and other relevant information, enhancing your understanding of the caller's identity and motives.
6. Find Phone Owner Using WhatsApp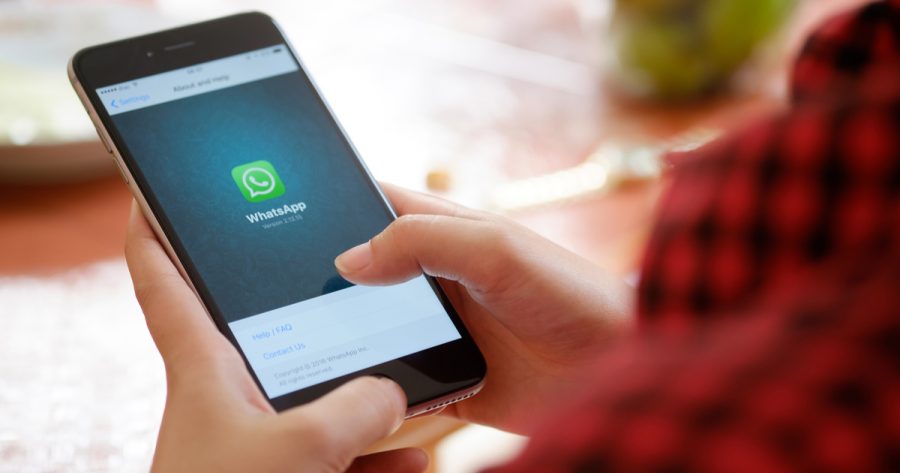 Many times you are faced with the question "Who is the owner of a cell phone number?"
Well, if you want a completely free solution to this problem without visiting any online site, then enter the number into your WhatsApp and search for any profiles online associated with that number.
If the person has a WhatsApp profile linked to the searched number, your job is done. This method allows you to find owner of phone number without paying, making it easily accessible to anyone who uses WhatsApp.
7. Contacting Your Mobile Service Provider
In certain circumstances, your mobile service provider can be a valuable resource when it comes to identifying the owner of a particular phone number, particularly when dealing with persistent unwanted calls or messages. Reaching out to their customer support team can yield beneficial guidance and assistance in resolving such issues.
Mobile service providers have access to extensive records and tools that can aid in uncovering the identity behind the phone number causing concern. They can offer insights, block the number if necessary, and provide solutions to ensure your peace of mind in handling such situations. Don't hesitate to leverage their expertise and resources when needed.
Conclusion
In this comprehensive guide, we've explored seven effective methods to find the owner of a cell phone number. Whether you prefer using search engines like Google, specialized services like Intelius, mobile apps like Truecaller, or social media platforms, these methods provide various options to address the issue of unknown callers. By utilizing these techniques, you can regain control over your phone's privacy and security.