Do you want to hack someone's Twitter account? Are you suspicious that someone is using their Twitter account to speak to people they should be speaking to? Or do you want to hack someone's account to get their login details? The solution to all these questions is given in this article.
The Best Way to Hack a Twiter Account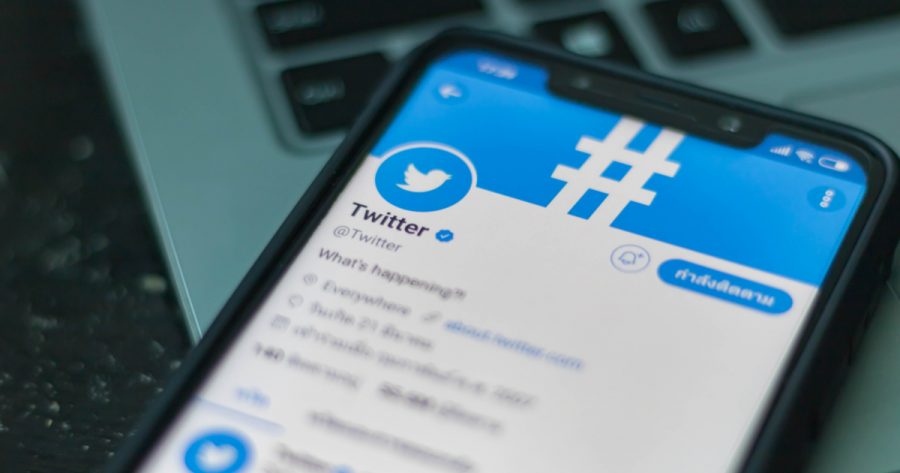 The vast majority of answers on Quora and Reddit say you can find a way to hack someone's social media accounts, for example, Twitter accounts, easily without the need to install any app, but we assure you it's not true.
There are many "spy apps" introduced on the market in recent years, and even if they are not well-advertised, they are still trendy in the world, not only for their actual utility but also for their ease of use and installation.
The spy apps are not all the same, but some factors determine which one is better than the others: from the number of features to compatibility, from the need to jailbreak or not, from costs to customer support.
uMobix is the best way to hack Twitter account. It is simple to install on any smartphone and has proved itself on the market. With its help, you can access any Twitter account remotely, read all texts, see all tweets and followers.
Use Keylogger to hack Twitter on Android and iPhone
One of the best twitter hacking tools is a keylogger, a program that is installed in the operating system of your objective, which operates in a hidden way, without appearing in the list of programs or tasks. Its operation consists of registering everything the user writes through the keyboard, and then sends it to you.
In this way, you get all the digits that the person has entered in a certain period. Among which there are passwords of any other platform starting from Google account.
A keylogger sends that information to your email periodically, thus obtaining detailed information on the activity of your objective.
How to Hack Twitter Account Remotely Using uMobix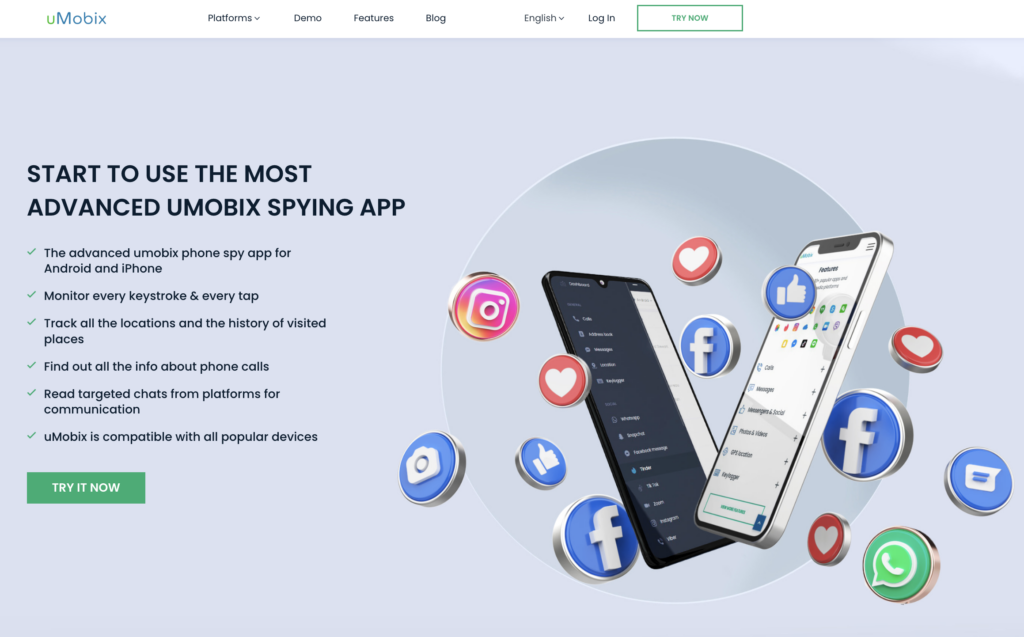 uMobix is among the best apps that you can use to hack into an iPhone and someone's Twitter account. It offers a variety of different tracking features at a reasonably affordable price. It also offers several unique features that a lot of other spy apps don't, such as password hacker for kik, monitoring for 20+ social media applications for Android devices and Screenshot Reporting for Android devices, apart from all the other features like call and SMS tracking, GPS tracking, keylogging, and more.
The installation process of uMobix is also very simple:
The following steps show how to install the spy application on Android and iOS devices to fully spy on the target cell phone:
Step 1: Open the phone's browser and type the URL given in the address bar. Download the spy application and install it on the phone.
Step 2: Now open the application, enter the phone number of the target device, and activate it using your license key.
Step 3: You should receive a confirmation message that says, "Registration is successful." Click OK and then restart your phone and you are ready. It's that simple!
How to Hack Someone's Twitter With Just Their Username
DISCLAIMER: We don't recommend any of the online tools as they may contain malicious software and can steal your data.
Twitter Hack is an online service tool that proves to hack any Twitter account less than in 5 minutes.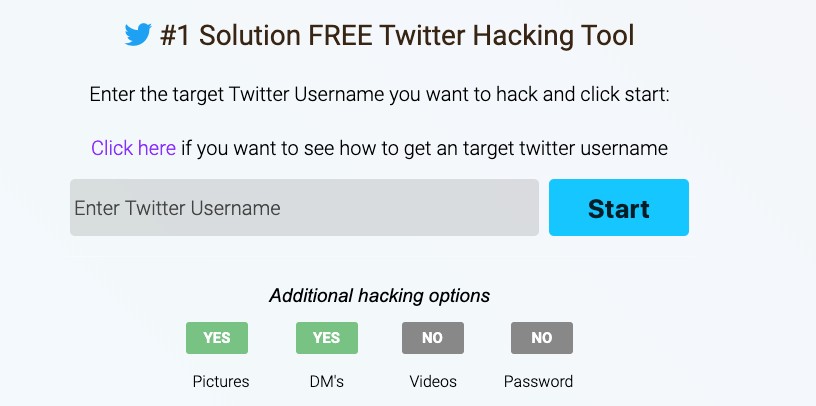 STEP 1: Search for the username
STEP 2: Download the password
Once the system has processed the username, you can download the password. To proceed with it, you have two options.
You have to enter one of the four servers that appear on the web and follow the steps of the survey.
You will need to send your referral link to five friends, and they must open it to be valid.
After fulfilling any of these options, the password will be automatically unlocked.
STEP 3: Login through a specific page
Once you have downloaded the user's password, we recommend you to log in through a particular website. Otherwise, the official, Twitter login page likely asks you to verify the account with an email or phone number, an issue that you will not be able to solve.
Other Methods to Hack Someone's Twitter
How to hack a twitter account without download or survey? In addition to the method explained above, there are also other alternatives when looking to hack a Twitter account. Among these, you can try:
Xploits: Appear to be the same as real pages; they deceive the user through social engineering to enter their data, Xploits are also known as phishing.
Phishing is one of the best methods to hack Twitter users, which consists of supplanting the identity of the real user. You can also find out how to hack someone's phone at all.
Do keyloggers work in a stealth mode?
Some of them work in a stealth mode; for example, with uMobix app, you can stay entirely invisible.
Is it free to use these tools?
Yes, you can try to hack someone's Twitter password for free at your own risk using online tools. However, there is no real keylogger working for free. At the same time, uMobix has a goodwill 30 days refund policy.
Is it legal to hack Twitter?
No, it's not legal to hack someone's Twitter in GENERAL, but it depends on the purposes you have. If you plan to use uMobix as a parental control solution or a simple method to keep your business secrets and passwords safe, then you have nothing to worry about.
Do I need access to the target phone to hack Twitter account?
If you're using a spy app, then you need physical access to the phone, but if you decided to hack Twitter online, no access is required.
Сonclusion
It is advisable to avoid using third-party applications that claim to hack or provide unauthorized access to Twitter accounts, as they can compromise your personal information and pose security threats.
Remember, protecting your online accounts and personal information is crucial in this digital age. Using of such a proven application as uMobix, you can easily hack someone else's Twitter and maintain the integrity and privacy of your social media accounts.